Microsoft Azure – najważniejsze informacje na start – webinar.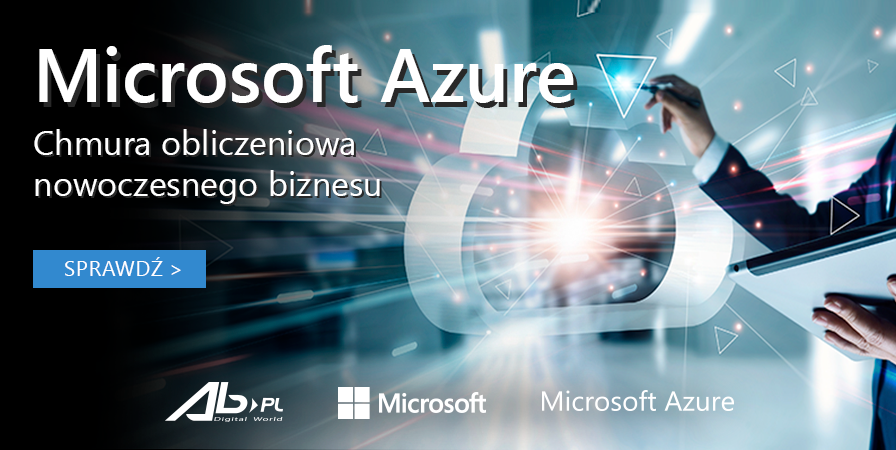 Wiele firm korzysta z rozwiązań działających w chmurze. Office 365 to jeden z wielu przykładów.
Microsoft oferuje także dodatkowy zestaw rozwiązań dostępny w Microsoft Azure. Wykorzystanie ich daje szerokie możliwości z punktu widzenia biznesu i technologii.
Przed podjęciem decyzji skorzystania z Azure, firma zadaje sobie wiele pytań. Jak można rozpocząć pracę? Jak powiązać obecne środowisko z chmurą? Jak rozliczane są zasoby chmurowe i jak zoptymalizować wydatki? Czy to rozwiązanie jest bezpieczne? Kto odpowiada za bezpieczeństwo?
Webinarium odpowie na powyższe wyzwania związane z korzystaniem z rozwiązań chmurowych bazujących na Azure.
Już dziś zaplanuj swój udział – 25 maja 2022, godzina 10.00
Nasza agenda: 
Microsoft Azure – modele, współdzielona odpowiedzialność, lokalizacje
Sposoby wykorzystania, przykłady (m.in. maszyny wirtualne, serwisy internetowe, zapasowe centrum danych)
Współpraca Azure – środowisko lokalne – hybryda (uwierzytelnianie, połączenia sieciowe, monitorowanie)
Optymalizacja kosztów – jak Azure jest rozliczany, wycena poszczególnych komponentów, oszczędności
Pytanie i odpowiedzi
Więcej informacji na temat Microsoft Azure: ms@betacom.com.pl
Share