Betacom is the exclusive partner of SER Group in Poland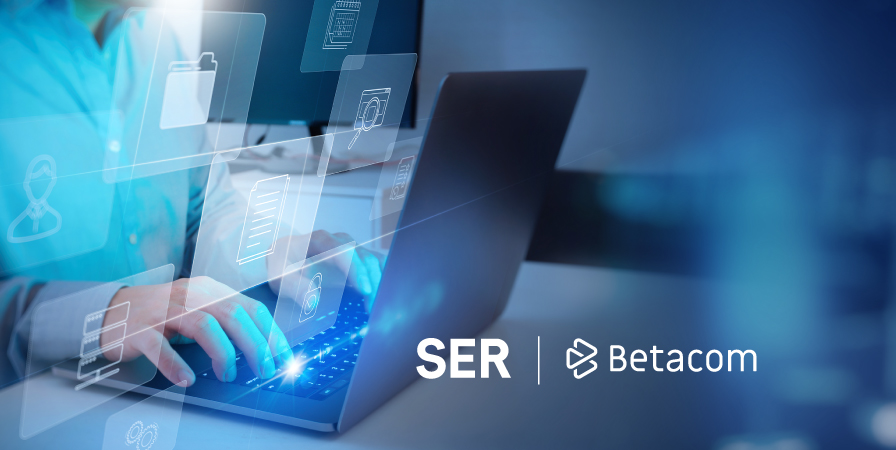 We are developing a strategic partnership with SER Group, a market leader in intelligent content management services. AI-powered DOXIS Intelligent Content Automation platform and its solution suites for business-critical processes automate content understanding across enterprise ecosystems. Recognized by market analysts, SER Group's solutions have already facilitated the daily work of more than five million users. SER Group, as a pioneer of ECM (Enterprise Content Management) solutions with global reach, has been present in the market for 35 years.
Betacom's widening of its offer with SER Group solutions and DOXIS document workflow management software, this is another important service for clients interested in digital transformation. The DOXIS solution automates document workflow processes in areas such as Accounting, Human Resources, Purchasing, Logistics, Office or Archives, streamlining management and distribution of documents and data in a secure and standardized way. It hierarchizes access levels, allows you to work interactively on content and search it quickly. Among ECM solutions, DOXIS ranks consistently at the head of CSPs (Content Service Platforms)*.
Digitization of information and business processes through the ability to integrate DOXIS with ERP systems, is a guarantee of users' comfort in a modern work environment and ensuring maximum team productivity
in any company.
We welcome your cooperation.
*SPARK Matrix™, Gartner Magic Quadrant™ for Content Services Platforms solutions.
Share