Ensuring business continuity

In the digital era, businesses' requirements from IT are enormous: greater business agility and faster time-to-market, combined with practically unlimited scalability, access to resources on demand, and zero downtime. This is the only way to effectively compete, drive innovation and provide the best customer experience. Support business in a smart way by using proven technological solutions and enterprise-class systems.
Challenges
How to actively contribute to company value while not neglecting maintenance operations and measures taken to secure business continuity?
How to reallocate resources and costs to areas where competitive advantage is built with the use of new IT solutions?
How to reconcile the growing business requirements with the market pressure to reduce costs?
How to reduce IT service management costs?
How to define and monitor system support procedures in accordance with the applicable SLA?
How to eliminate the operational risk related to people leaving the IT operations team?
How to access "on-demand" experts without the need to incur continuous costs?
Answers
Having an experienced partner take over the administration of IT resources used in the business applications layer, maintenance operations, emergency response and onsite maintenance services is a way to guarantee high levels of availability, performance and security for your infrastructure.
Releasing human resources from burdensome IT infrastructure maintenance operations allows you to focus on business development in areas of strategic importance.
A hybrid infrastructure which includes cloud computing ensures better data protection, business continuity and foreseeable costs while enabling a flexible response to business needs.
The experience and know-how of an outsourcing partner opens up opportunities for cost reduction in the area of IT service management.
Flexible helpdesk services and onsite maintenance allow you to monitor user support and report key parameters.
Using outsourced user support services is a way to ensure continuous high-quality operations.
A service-based approach to securing continuous business operations means foreseeable costs and improvements in organizational agility.
Solution
Migrating to a hybrid IT infrastructure
A comprehensive portfolio of products and services for companies interested in: higher levels of data protection; ensuring business continuity based on cloud technologies; designing a hybrid architecture; integration of data flows; solutions that enhance security by monitoring user activity in public clouds (CASB); and support models aligned with the environment and customer-specific expectations.
IT Operations as a Service
A portfolio of service solutions that allow to release your resources from burdensome IT infrastructure maintenance operations. Betacom takes over the administration of IT resources used in the business applications layer; the maintenance of the 1st and 2nd line of support for most information technologies (by e-mail or phone); emergency response as part of the expert hours package; and onsite maintenance services. This allows your IT department to focus on strategic projects while enjoying high levels of availability, performance and security of your infrastructure, as guaranteed by experienced Betacom experts.
User support: helpdesk and onsite maintenance
Ensuring business continuity for your company in a fully flexible way which allows you to change the scope and scale of services during the term of the agreement. This is a way to minimize service downtime and reallocate your resources to development efforts in areas of importance to your business. Also, this is an opportunity to reduce management costs of IT services. Now, you can define and monitor system support in accordance with the applicable SLA and transparently report the required service parameters while eliminating the operational risk related to people leaving the IT operations team.
Environment monitoring
It is easier to implement an SLA when the operation of your environment is secured and monitored by experienced Betacom engineers, and when best practices are implemented for IT systems management, periodic verification of IT security and monitoring resource utilization.
Experience
Benefit Systems: digital transformation based on public cloud solutions
A comprehensive migration project to Office 365 and Azure: from planning a secure infrastructural solution through implementation and support. Centralization of the e-mail environment; designing a multi-domain AD in Azure, migration of users, computers and groups; and upgrading the network.
Fitness industry: a high availability and business continuity solution for your fitness centers
VMware Metro Storage Cluster: two data centers with an active-active configuration and automatic failover. Commvault in a high availability configuration ensures data replication in each center and enables long-term data storage as per the company policy (archival backup). What are the outcomes? Cost optimization, minimization of operational IT risks and protection of critical system data and PCs and workstations of selected users.
Europe Assistance: Azure Site Recovery as a backup data center for VMware environments
A data recovery solution which covers main production services, applications and databases. In addition to protecting VMware virtual machines and physical servers, it makes sure user access is restored as soon as possible after a failure. A fully-fledged IT infrastructure is responsible for supporting critical systems and business processes. In the case of unplanned downtime at the primary site, services and all operations are taken over by the backup site and service downtime is minimized.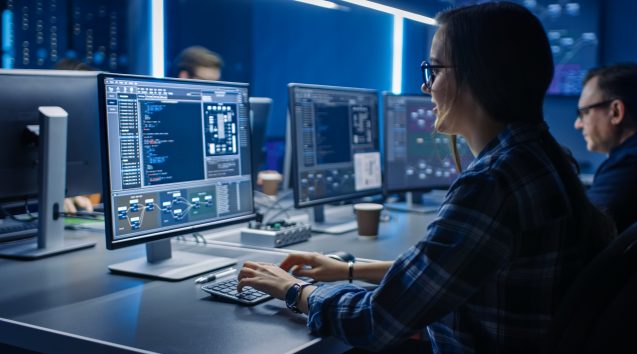 Confidence and security – at your own data center and in the cloud
>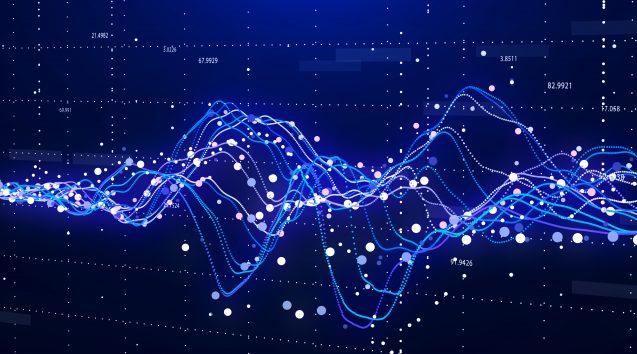 State-of-the-art, automated IT products and services
>