Optimization of IT costs and operational risks

Simple cost cutting is no longer the answer. In order to increase efficiency and achieve better results, you need to look for better technological solutions. The growing complexity of IT environment and the increasing number of tasks, combined with limited budgets and staff shortages, can be addressed only by using advanced solutions and services offered by trusted partners. Be proactive and improve service quality while reducing costs and risk.
Challanges
How to automate infrastructure discovery and monitoring processes and ensure license compliance and business continuity?
How to control the existing infrastructure and maintain high levels of IT security when facing growing complexity and heterogeneity of IT environments together with the widespread adoption of DevOps and cloud computing?
How to get a complete picture of the situation and know the components involved in the delivery of business services?
How to reduce operational risks and ensure business continuity to survive in an increasingly competitive market?
How to monitor the usage of installed software and make more efficient use of licenses purchased while making better use of the available infrastructure?
How to reduce the risk of penalties for failure to comply with license terms in the case of an audit?
Answers
Automation means risk reduction and cost optimization.
End-to-end IT solutions delivered as services ensure full transparency and higher security levels while eliminating what is referred to as shadow IT.
A set of comprehensive management services translate into cost rationalization and opens new possibilities for developing your environment.
Verified configuration management processes and a complete control over related databases.
Better usage of software licenses purchased, greater control over the IT investment budget.
Full control over the infrastructure and software licenses used in the company.
Solution
Operational support with Service Desk
The use of automated tools that implement and monitor efficient processes enables cost optimization. As part of these services, processes are analyzed and described and are subsequently optimized or redesigned from scratch. The tools and processes are implemented as a next step. Finally, tool functions are modified or new functionalities are developed in line with the changing needs.
Operational risk management based on license compliance and IT infrastructure discovery and monitoring
Verification and implementation of configuration management processes and of processes which rely on information collected this way, with the elimination of operational risks as the ultimate outcome.
IT-as-a-service model
End User Computing as a Service means a service delivered as an end-to-end solution: a computer workstation together with comprehensive support during the agreement term (including installation, configuration, productivity applications, maintenance and user support, i.e. helpdesk).
Managing the costs and lifecycle of user terminals
A set of comprehensive services including: determining the needs; designing the solutions; investment planning and optimization; configuration of terminals for operation in an IT environment; solution implementation and optimization; maintenance; replacing the devices with new ones; and disposal of old hardware.
Experience
PT Dystrybucja
Printing outsourcing for one of the largest Polish FMCG distributors. Key benefits include constant, predictable fleet maintenance costs and huge savings. Reducing the cost of printing one page by several grosz (PLN 0.01) translates into cutting costs by several thousand zlotys. PT Dystrybucja achieved annual savings of half a million zlotys already in the first project stage. They increased over the next years as the delivered solution was continuously being optimized. The company has also managed to accelerate and increase the reliability of some business processes, e.g. clearance of cars leaving with goods.
Greenyard Logistics
Betacom's comprehensive printing, copying and image processing services enabled the Polish branch of a global fresh fruit and vegetable market leader to increase the economic efficiency related to the use of paper and supplies, and optimize operational expenses. The company also has precise information about the cost of each page and the possibilities of reducing it. Thanks to printing outsourcing, the company's employees can fully concentrate on supporting and improving key processes.
PROFiM
One of the leading European manufacturers of office chairs chose printing outsourcing to eliminate production difficulties and downtime resulting from failures of printing devices. The company managed to solve this problem without CAPEX investments. It has also reduced costs and the consumption of paper and supplies, in addition to gaining real comfort and convenience. Betacom provides all supplies, parts and service on time. As a result, the continuity of Profim's business processes is protected and the employee who used to be responsible for maintaining the printing fleet now has other tasks related to supporting the business and may focus on strategic projects.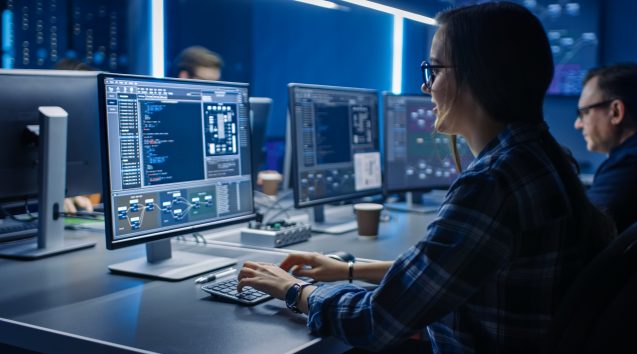 Confidence and security – at your own data center and in the cloud
>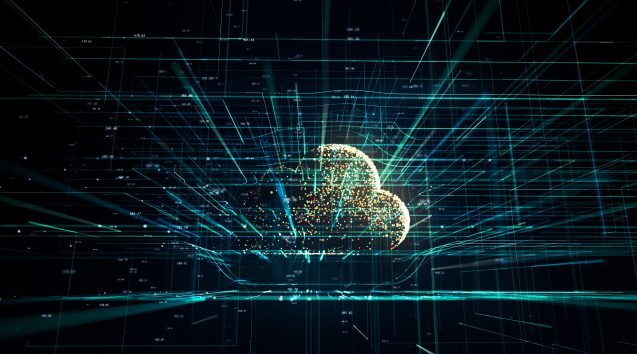 End-to-end support for business
>