Betacom becomes a Platinum Partner of Dell Technologies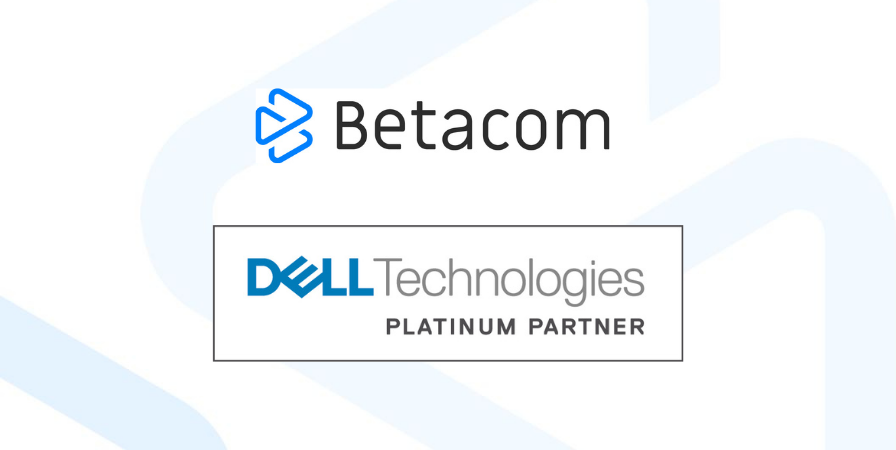 Betacom S.A. has gained a new, higher status in the Dell Technologies Partner Program. Achieving the Platinum Partner title required a sufficiently high level of revenue from sales of DELL products and solutions, meeting high requirements in terms of technological competence and a certain number of properly trained experts.
"Dell Technologies is one of our strategic partners. Entering a new tier in the Partner Program confirms Betacom's growing commitment to cooperation and, at the same time, its increasing competence in technologies provided by Dell Technologies. We will now have even greater opportunities to offer our customers breakthrough, transformational solutions to support their key digitization initiatives. Platinum Partner status confirms that cooperation with our experts is a guarantee of optimal selection, implementation, and maintenance of tech offered by Dell Technologies" – said Tomasz Głażewski, Hybrid IT Leader at Betacom S.A.
"Betacom S.A. is our trusted partner who, over many years, has consistently confirmed that it can effectively and efficiently support our joint customers. We appreciate the growing commitment to cooperation, increasing technical competence and continuous business development, especially as it takes place in a difficult period for all sectors of the economy. Betacom is an integral part of our success and we are confident that our relationship will grow stronger and deeper this year" — comments Paweł Dybowski, Partner Account Manager at Dell Technologies.
The new partner status means not only satisfaction and prestige for Betacom, but also an opportunity to offer customers even better sales and cooperation conditions with respect to Dell Technologies' solutions.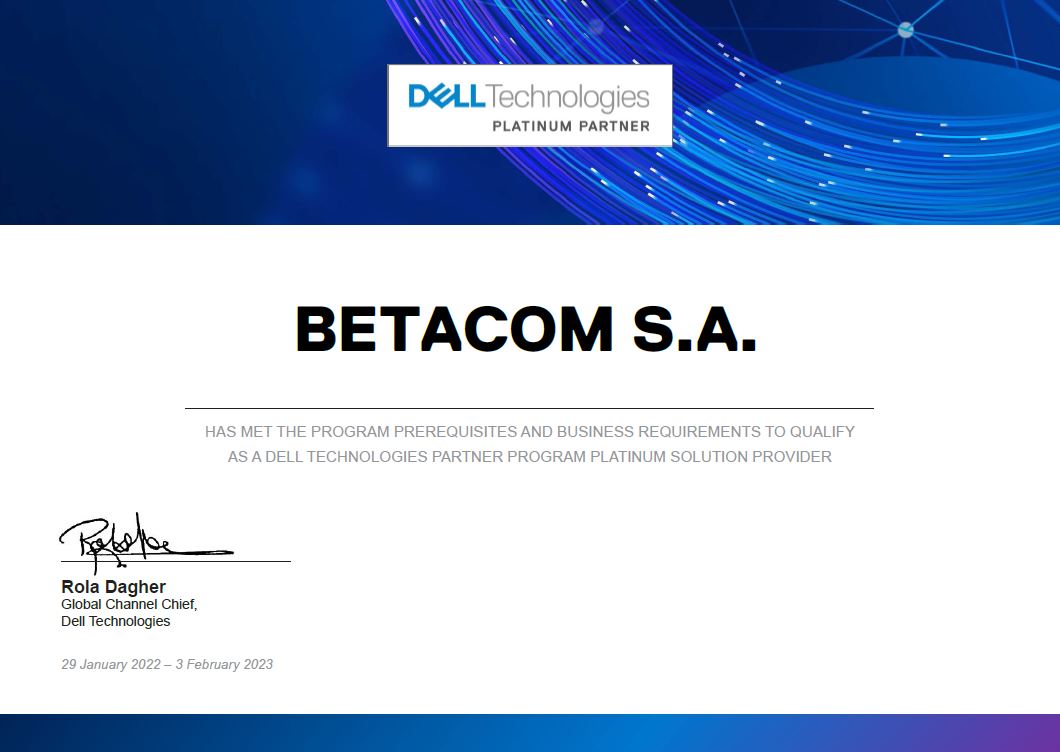 Share