Business automation is gaining momentum.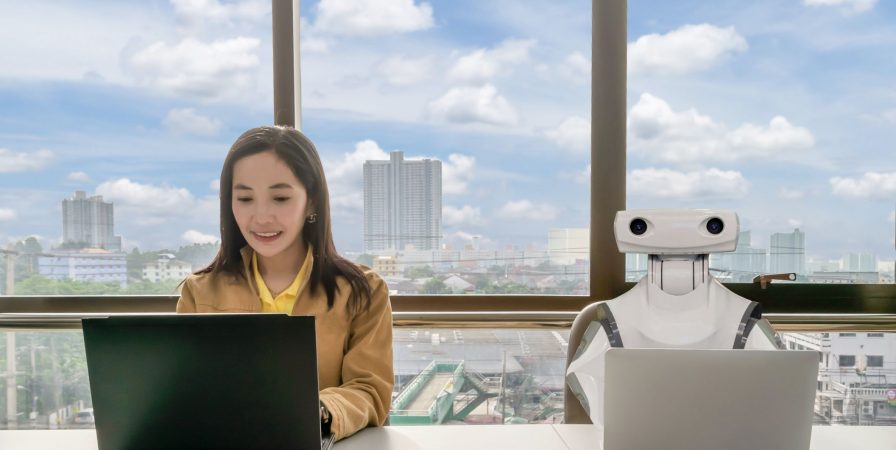 Is 2021 going to be the year of Robotic Process Automation?
The challenges that enterprises across the world have been facing since March 2020 have resulted in increased spending on RPA technology. This seems to be just the beginning as businesses show a growing appetite for intelligent automation. Betacom has competences, experience and, thanks to partnership with UiPath, the technology necessary to effectively support the process of accelerated automation of Polish enterprises.
It was clear already in the middle of the year that the pandemic had caused increased interest and investment in RPA. A survey conducted in May 2020 by Forrester revealed that nearly half of respondents (48%) were going to increase spending on intelligent automation technology. RPA is primarily aimed at optimizing supply chains, automating internal processes and operations, as well as facilitating remote work.
Businesses increasingly often adopt the automation first approach, which allows for using robots to support all internal processes subject to automation.
Fully automated enterprises gain an enormous competitive advantage over companies in which processes are handled manually. Capgemini's "The Automation Advantage" report shows that automation increases revenue, productivity and agility of the organization as well as improves customer experience. IDC analysts, on the other hand, in their report titled "A Robot for Every Worker", argue that deploying RPA in an organization translates into increased efficiency, reduced number of errors, and the ability to perform more work without having to increase headcount.
Polish organizations wanting to embark on a fast track to digital automation and join automation leaders can rely on the know-how of Betacom, which cooperates with UiPath, a global leader in RPA solutions.
"We have an experienced team of consultants and engineers with a proven track record in deploying UiPath's RPA robots for customers from many industries. Recently we have implemented projects in, among others, FMCG, logistics and production companies, where automation allowed for accelerating processes, eliminating errors and latency as well as generating considerable cost savings. We are now engaged in new deployments and are already discussing projects which will be launched next year," says Tomasz Głażewski, Hybrid IT Leader, Betacom S.A.
Share