Eduwarebox Release 2020 Go Live!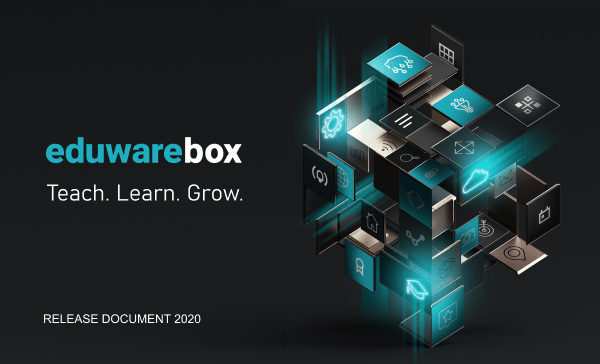 The latest version of our Eduwarebox education solution has just been released. It has been 3 years since its creation and first implementation, and today we are pleased to present another, refreshed and updated version of the product, which now provides even more opportunities for teachers and students. We inform about all significant changes and plans related to its further development in the recently published "Release Document Eduwarebox 2020". 
Eduwarebox today
Currently, Eduwarebox solutions are used by thousands of teachers and students in Slovakia, Poland and Germany. At the same time, we work on adapting the solution to new markets.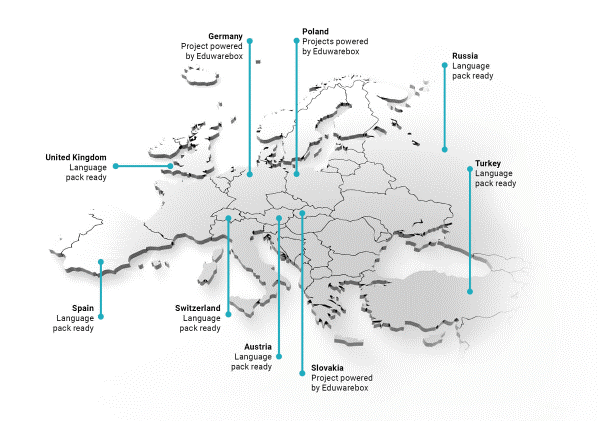 From the very beginning, we have carefully monitored the functioning of the platform and working on improving the individual modules. We are in constant contact with teachers and students and we develop new solutions which measurably extend Eduwarebox's possibilities, making education modern and more accessible.
In the prepared document we present an overview of significant stages in the life of Eduwarebox solution. It contains information about the changes that form the current version and a description of new and improved functionalities, ensuring further growth of the software's potential.
Eduwarebox tomorrow
Eduwarebox's future development plans have also entered an advanced phase.
Below we present the successive implementations planned for the next five years, which our R&D specialists are already working on today.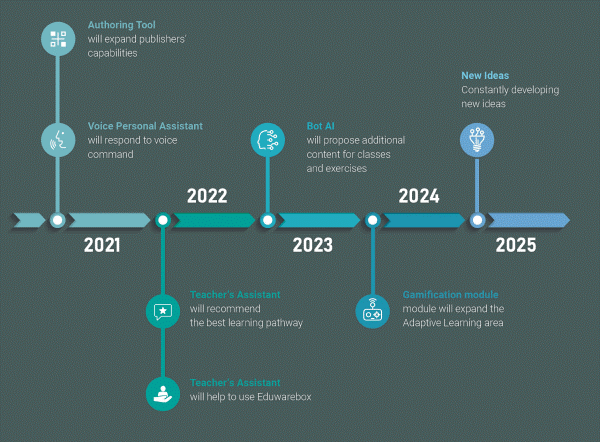 The implementation of the set goals is going according to plan, therefore we encourage you to follow the next stages of Eduwarebox development and we warmly invite you to read the Release Document Eduwarebox 2020.
[Read Eduwarebox_Release_Document_2020_1-6]
To obtain a full version of the document [pages 1-24], please contact Eduwarebox Team: info@eduwarebox.com
Share