An intranet portal for the Medical University of Łódź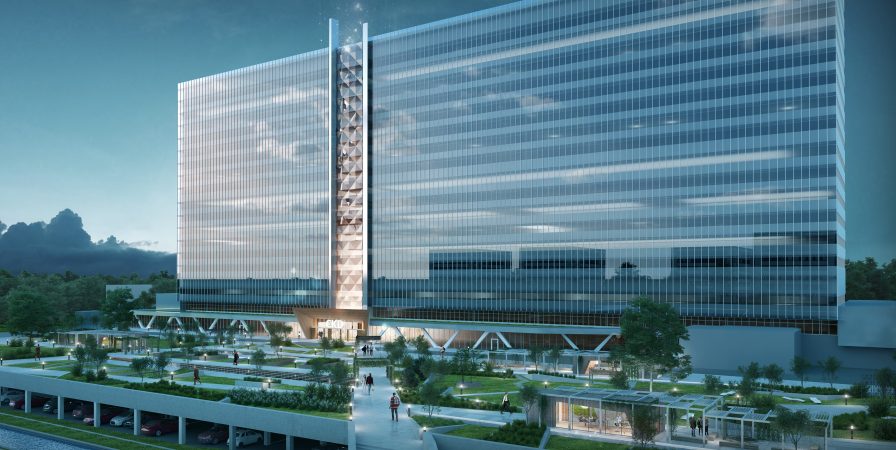 The contract was awarded to Betacom and Control System Software. Their joint project is composed of several stages, all of which will be implemented by September 30, 2021.
The purpose is to build an integrated teamwork environment of the Medical University of Łódź which will be the intranet portal together with domain-specific applications. The project will include the implementation and launch of the intranet portal for knowledge collection and sharing, together with domain-specific application modules spanning over communication, gamification and knowledge management components: onBoarding, e-Recruiter, trainings and management of integrated education programs.
Underpinned by Microsoft 365 and SharePoint Server, the portal will support the following areas:
Improving communications within the University by:

restricting the flow of information through e-mail,
improving and unifying communications between the organization and intranet portal users,
introducing social functions which will allow intranet portal users to co-author content and share their knowledge.

Unifying the method of distributing access rights to domain-specific systems and applications at the University.
Developing an organization-wide knowledge sharing model and supporting the development of the related organizational culture by enabling the organizational units to create their pages and knowledge and FAQ databases.
Unifying the method for information and document retrieval through the native SharePoint engine with the use of metadata, tags and information publication sources.
The tender for the Implementation of the internal communication system together with related domain-specific and process applications as part of the "Operation: integration!" project. The Integrated Program was announced in 1Q 2020 and was adjudicated this June.
Following the Adam Mickiewicz University in Poznań and the Warsaw University of Life Sciences, this is yet another project implemented under the Education LoB in Polish tertiary education establishments.
Share