Betacom wins a prize at the Oracle EMEA IaaS & PaaS Partner Community Forum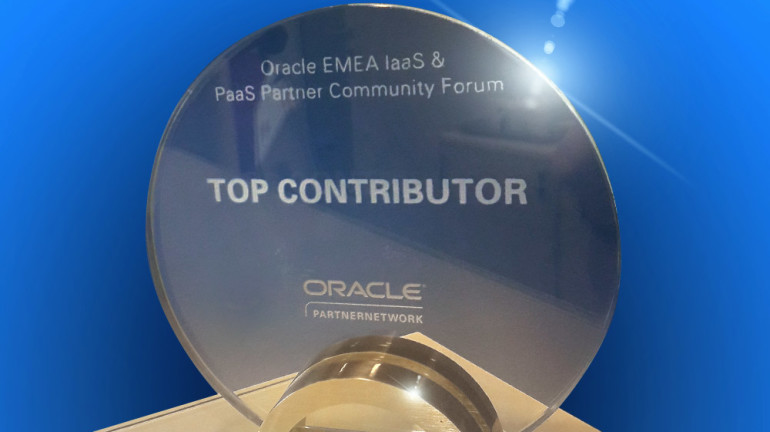 During the Oracle Partner conference held in Rome on May 8–9, 2019, Betacom's CEO Bartłomiej Antczak delivered a presentation at the special "Business Track" session.
The organizer asked us to share our experience in creating new business based on Oracle solutions from a partner's perspective.
During this year's forum, Betacom was awarded a special prize, the TOP Contributor in EMEA.
The justification for the award placed great emphasis on our professional approach to positioning Oracle Security solutions, especially including Oracle Management Cloud and Oracle CASB (Cloud Access Security Broker). Our professionalism in preparing, launching and carrying out pre-sales campaigns was also recognized. Other aspects that earned us recognition are our high pre-sales competencies and an expert approach to complicated technological issues.
Share