Disaster recovery in the cloud – an expert e-book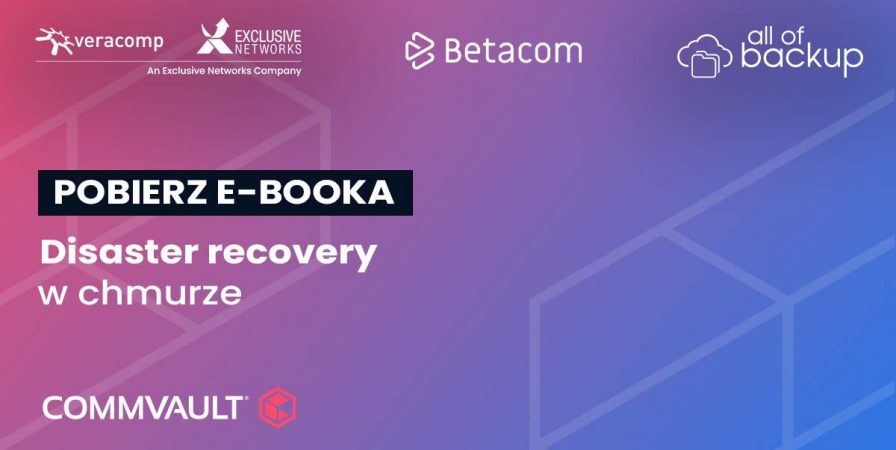 Today, virtually every business is dependent on the operation of IT systems and the data within them. Losing access can have disastrous consequences for an organization. That's why disaster recovery (DR) is an absolute business priority.
Here are the numbers that support the above thesis.
According to Cybersecurity Ventures, in 2020, attacks on companies were launched every 11 seconds.
Nearly 45% of organizations attacked this way in 2019 paid the ransom to get their data back.
ENISA estimated the total ransom paid in 2019 at 10.1 billion.
As many as 93% of companies that do not have DR plans in place and lose data as a result of a major failure or disaster will go out of business within one year of the incident.
The average cost of a network failure is as high as USD 5.6K per minute.
So how do you ensure data protection and business continuity quickly yet effectively?
How do you do this in a cost-effective way using the cloud?
Is the cloud a good, secure alternative to the traditional DR model?
How to build DR in the cloud using Commvault backup?
Answers to all these key questions – and even a cost comparison of traditional and cloud DR – can be found in our e-book prepared together with Commvault and Veracomp – Exclusive Networks.
Disaster recovery in the cloud – a better, cheaper and faster way to backup, protect your data and maintain business continuity.
Learn how to choose the optimal disaster recovery solution!
Share