IBM Think Warsaw or "a meeting for innovative thinkers"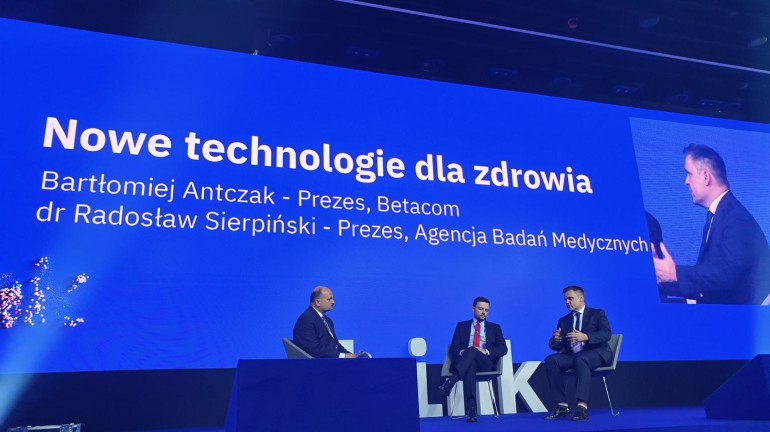 On September 17, 2019, we had an opportunity to participate in a highly interesting discussion "which proves that technology can make us healthier." How can that be?
Attempts to answer this question were made by Bartłomiej Antczak, Betacom's CEO, and Radosław Sierpiński, Ph.D., President of the Medical Research Agency. The discussion was hosted by Jarosław Szymczuk, General Manager, IBM Poland and Baltics.
Betacom's new, innovative R&D projects include VRNeck, which works on virtual glasses for diagnosis and therapy of people suffering from pain and restricted mobility of cervical and cervicothoracic spine. The project is implemented in cooperation with the team headed by Jolanta Kujawa, professor at the Central Clinical Hospital of the Medical University of Łódź, and is an example of AI and VR solutions.
Share